Hey people, so how's your Raya. Basically, it's boring.
But, there's one thing that is AWESOME in this Raya, and it's
PROJECT ALPHA! Special design for it, (:
Jojo Struys interviewed
http://fourfeetnine.com
This is episode 1
OKAY, watch 2.50, TimothyTiah was going HIGH
and also, I designed THIS....:D My favourite part of this episode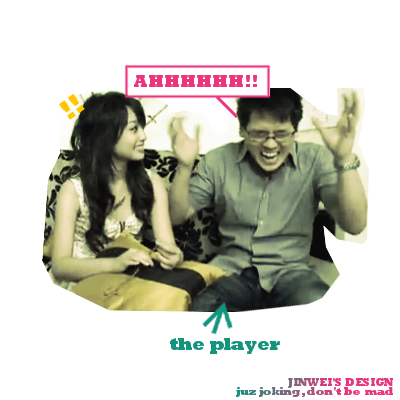 :D he was toooooooo hyper~
Episode 2
Jojo:
"Audrey, what you do for exercise?"
Audrey:
" Does shopping count?"
okay, this is funny. Seriously?
Episode 3 - My Favourite Episode about FOURFEETNINE
pictures can be a lot of meaning, you know? (:
Episode 4
Episode 5
Episode 6
Episode 7

Adam C: Audrey from fourfeetnine is very quiet, speak?~ She's not speaking.
Audrey: =.=ZZZZ

okay,let's imagine if I am Audrey, maybe I will stun in front the mic.
Well, went to Audrey's blog...her blog is awesome? LOTS of "wtf"? ummm....yeap,I think her blog have her own
style
...and ya, we should blog in our own style. LIKE mine~ (: WATCH MORE IN NUFFNANG.COM .support them!
bloggers need support