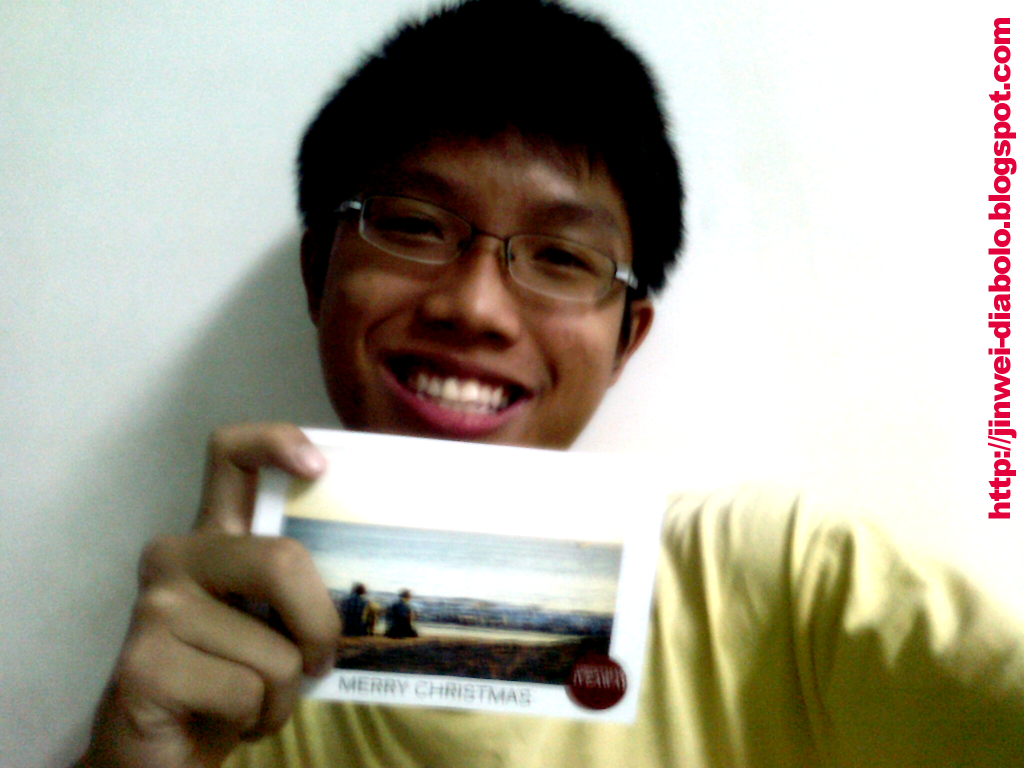 This picture makes me feel gay.
Anyway...
Hey, why am I telling you his blog? It is because he was actually giving 100+ Christmas cards to 100+ strangers FOR ABSOLUTELY FREE! By using snail mail! Can't believe right? I mean, you can hardly see people nowadays giving Christmas card...and what so.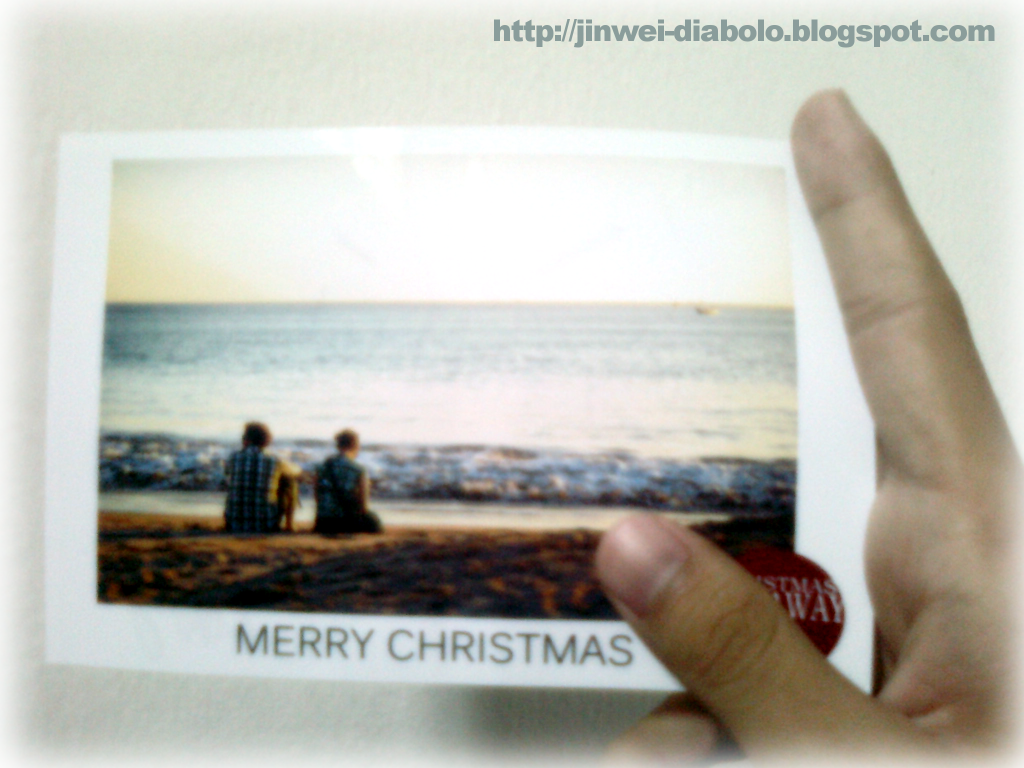 The Christmas Card he gave was pretty awesome although is just a simple photo. :) Well, I hope I'm not late to say Merry Christmas & A Happy New Year.